ABB Electrification Amps Up Enriched Product Content in IDEA Connector
Case Study
When this global manufacturer recognized the importance of syndicating consistent and branded product information to its distributors from a single location, ABB Electrification's digital team made it a mission to increase enriched product content in IDEA Connector. Over 18 months, a small in-house team added attributes, images, spec pages, and 360 spin images to thousands of SKUs, optimizing their product listings on distributor e-commerce sites.
A Global Brand with Thousands of Products
Electrifying the world in a safe, smart and sustainable way, ABB Electrification is a global technology leader in electrical distribution and management from source to socket. As the world's demand for electricity grows, our 50,000+ employees across 100 countries collaborate with customers and partners to transform how people connect, live and work. We develop innovative products, solutions and digital technologies that enable energy efficiency and a low carbon society across all sectors. By applying global scale with local expertise, we shape and support global trends, deliver excellence for customers, and power a sustainable future for society.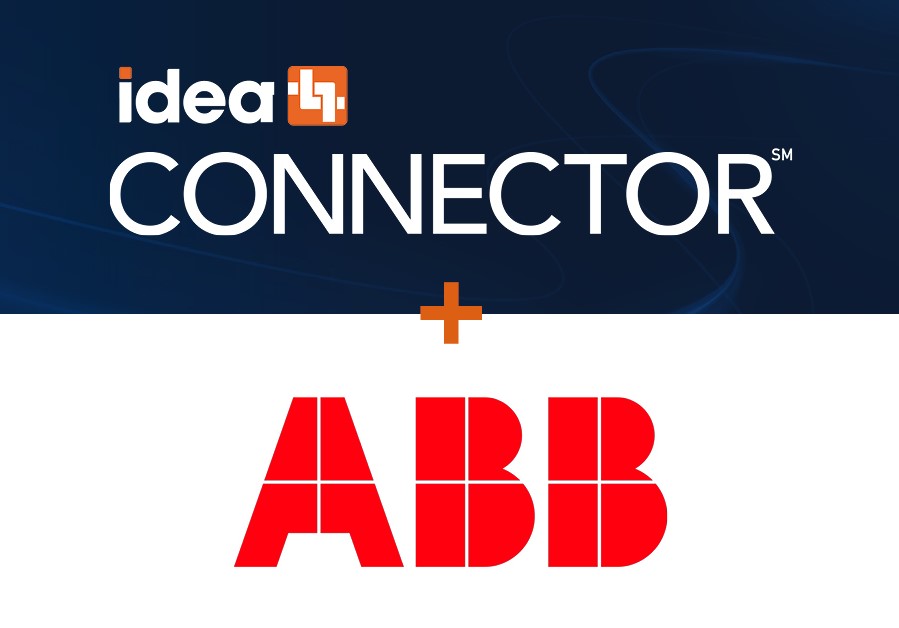 Motivated by the Marketplace
ABB Electrification recognized product data's crucial role in helping distributors sell ABB products. While the company has always had a finger on the pulse of digital, pandemic-induced surges in online research and buying made robust e-commerce product data an even higher priority for ABB's customer experience team, said Erin Boggs, E-Commerce Manager for ABB Electrification.
"If you look at customer buying behavior, the trend is going toward digital," said Boggs. "Product data is important. That's why we began this initiative to improve our product data in IDEA Connector. This is the product information that we provide our distributor partners so they can buy and sell our products."
Boggs explained that the company wanted to go beyond basic product data to include enriched data, like additional attributes and marketing materials.

"Enhanced product data is the information that sets your product apart from the competition. We knew it was important to make sure IDEA Connector had our product images, including 360 spin images, technical attributes, spec pages, links for brochures, and URLs for product videos."
—Erin Boggs, E-Commerce Manager, ABB Electrification
How the ABB Team Enriched Its Product Data
Boggs and the Customer Experience Team within the ABB Electrification digital group began to identify and fill in information gaps.
"With a few good people focused on improving product content, you can see good results quickly," said Boggs.
"In IDEA Connector, ABB pushes product data to the platform so our distribution partners can pull it to build their websites and product catalogs," said Boggs. "Our team can then ensure the ABB product content distributors are accessing is accurate and meet brand standards."
With perseverance and a little detective work, the ABB Customer Experience team followed three simple steps to enrich data for thousands of SKUs over 18 months:
Identified products with incomplete information in IDEA Connector
Located the information within internal tools
Worked with the IDEA Connector team to determine the best way to upload the new information to its distributors
"IDEA Connector is an easy and convenient tool because it's a singular source of information. Our team can ensure that the product content distributors are accessing is accurate and branded." Erin Boggs, E-Commerce Manager at ABB Electrification
Getting Results Quickly
ABB's team overcame product data challenges faced by many large, global manufacturers. Now ABB is providing enhanced product content to its authorized distributors, so the right information reaches buyers.
ABB Electrification's product data updates to IDEA Connector include:
4,099 SKUs with added attributes
18,133 SKUs with added images
5,091 SKUs with added specification pages
Thousands more 360 spin images, for a total of 743,360 images
During the product data initiative, the ABB team also discovered opportunities to bring more automation to internal tools, according to Boggs.
"Like a lot of manufacturers, we have a lot of layers. Through this process, we've identified ways to automate internal processes and tools to help manage product content that we send to IDEA Connector."
"Anytime we can automate, we can make things easier and more efficient," said Boggs.
"We want our distributors to think of ABB as the manufacturer that is making it easier for them to access our information. The customer experience is important to us, and we want to make it positive by providing easier access to consistent product data in IDEA Connector." Erin Boggs, E-Commerce Manager at ABB Electrification
About IDEA
IDEA has extensive experience in product data content and digital business. It's our mission to make it easy for you to expand product content and EDI automation to become more competitive.
We can handle all your eBusiness needs, from product content syndication, EDI, and data services. IDEA Pro Data Services can extend manufacturer data teams to enrich product data for SKUs in IDEA Connector, quickly launch new products, as well as provide ongoing maintenance.
20+ Years of Experience
Professional Data Services Team
Industry-owned and Supported
Best in Class Customer Service
Distribution and Manufacturing Experience
Whatever strategy you choose, IDEA is here for you. We can help you navigate the complex world of e-business for maximum results.