Dialight Improves its Product Content, Accuracy, Pricing in IDEA Connector
Case Study
Global LED manufacturer engages IDEA Data Services to boost product content and develop sustainable product updates for distributors in IDEA Connector.
Introduction
Dialight is a global manufacturer that improves sustainability, safety, and operational efficiency for customers by providing high-efficiency, long-lasting LED lighting technology for industrial applications. With over a million fixtures installed worldwide, Dialight's technology reduces energy use, cost, and environmental impact for customers.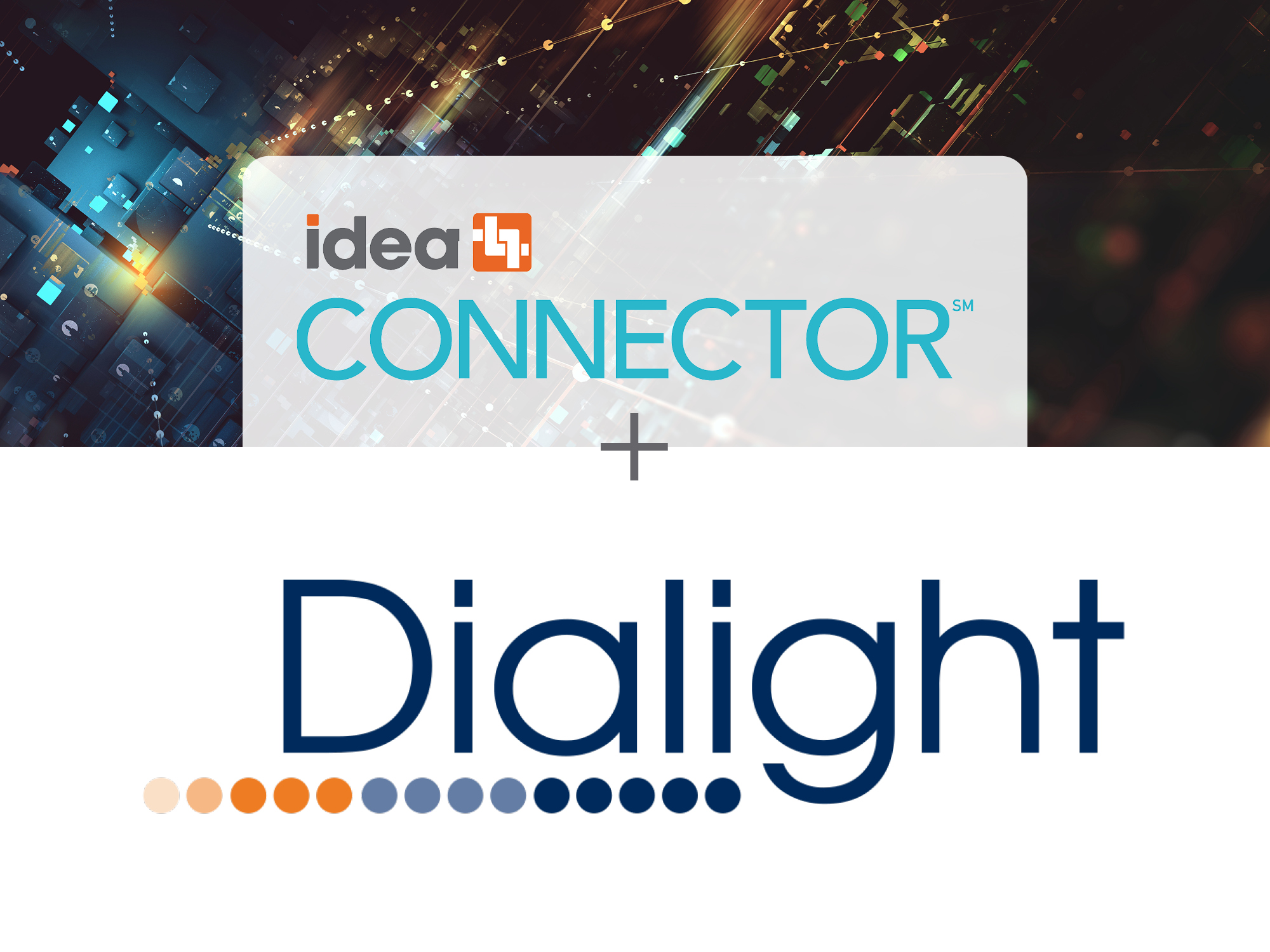 Challenge
Dialight recognized that updated product content is critical to their business, especially since the pandemic has resulted in more end-user customers using online sources of information. Without updated product content, distributors had difficulty quoting products or providing information that customers needed to make a buying decision.
Despite the importance of product data to its sales, Dialight faced staffing bandwidth constraints like many in today's marketplace. As a result, the company was struggling with keeping its product content in IDEA Connector up-to-date.
"We were hearing from distributors, and we knew our product content needed to be updated in IDEA Connector. However, we didn't have the staff resources in-house. We felt a bit stuck. It's one of those things sitting on the back burner all the time and causing stress. It's important to provide to our distributors, and I was looking for a solution."
—Teri Kelly, Senior Pricing Coordinator at Dialight
Solution
Dialight engaged IDEA's Data Services team to help get their product content updated, add new SKUs, and develop an ongoing solution to maintain their product data.
IDEA's Data Services team started with a comprehensive data cleanse, which includes:
Comparing the manufacturers raw data file or PIM extract with the existing product content in IDEA Connector
Identifying and filling in all content gaps to enhance product content
Adding new products
Removing outdated and obsolete SKUs
Updating pricing
Finding opportunities to add marketing materials and digital assets
"IDEA Data services made it so easy for us. We just provided them with our product information, and they made it happen. Their team asked good questions, mapped the content, highlighted any areas that needed to be changed, and then we approved it before IDEA's Data team loaded it into IDEA Connector." Teri Kelly, Senior Pricing Coordinator at Dialight
Results
By engaging IDEA Data Services, Dialight overcame its resource challenges and now is providing all of its updated product information to its authorized distributors, making it easier for end-user customers to buy their products.
"We were really excited about the opportunity to work directly with IDEA to help us boost our content and accuracy, so that it was easier to maintain in the long run," said Dialight's Kelly.
Dialight's product data updates to IDEA Connector through Data Services includes:
1,300 additional SKUs
New images, specs and some product attributes
Updated pricing
Ability to launch new products within 10 days
According to Kelly, now that Dialight's product data is updated, the company's data team is focused on keeping it evergreen. The company currently has a Product Information Management (PIM) project in process which should enable Dialight to systematically update IDEA Connector in the future.
"One stop shopping is what everybody wants, but it's got to be accurate. Distributors use IDEA Connector for product content, and they need product attributes and data sheets. We want to get our product content to the point where it can be evergreen," said Kelly.
"For Dialight, the more information we get out in the marketplace through IDEA Connector, the better off we are." Teri Kelly, Senior Pricing Coordinator at Dialight
About IDEA
IDEA has extensive experience in eBusiness. It's our mission to make it easy for you to expand product content, EDI automation and become more competitive.
We can handle all your eBusiness needs, from product content syndication, EDI, and data services.
20+ Years of Experience
Professional Data Services Team
Industry-owned and Supported
Best in Class Customer Service
Distribution and Manufacturing Experience
Whatever strategy you choose, IDEA is here for you. We can help you navigate the complex world of eBusiness for maximum results.